Loretta Kasper's Homework for Painter 8, Level 1
Week 4
Here is my work for Week 4. I found this lesson to be very confusing and had to do it several times. Here is the result.

Here is the original reference image next to the "creative" image. The original image is one of my own paintings. I used the shape of the loving cup in my painting for this lesson. In the "creative" image, I followed the instructions step-by-step, but instead of Colorize at the end, I used Reverse Out because it gave a more dramatic effect. I also included several different Distortion brushes.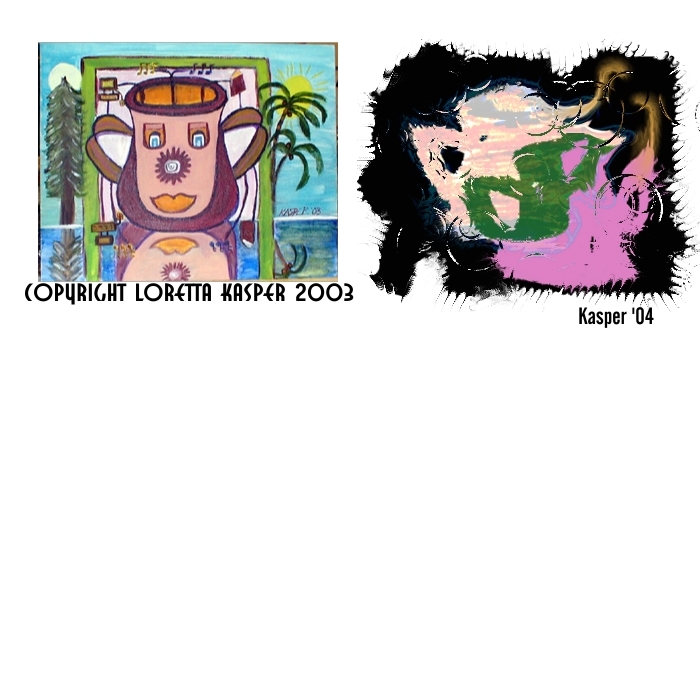 &copy Loretta Kasper
Posted to the web on January 27, 2004